MESA
The easiest app for automating the everyday challenges of running a Shopify store.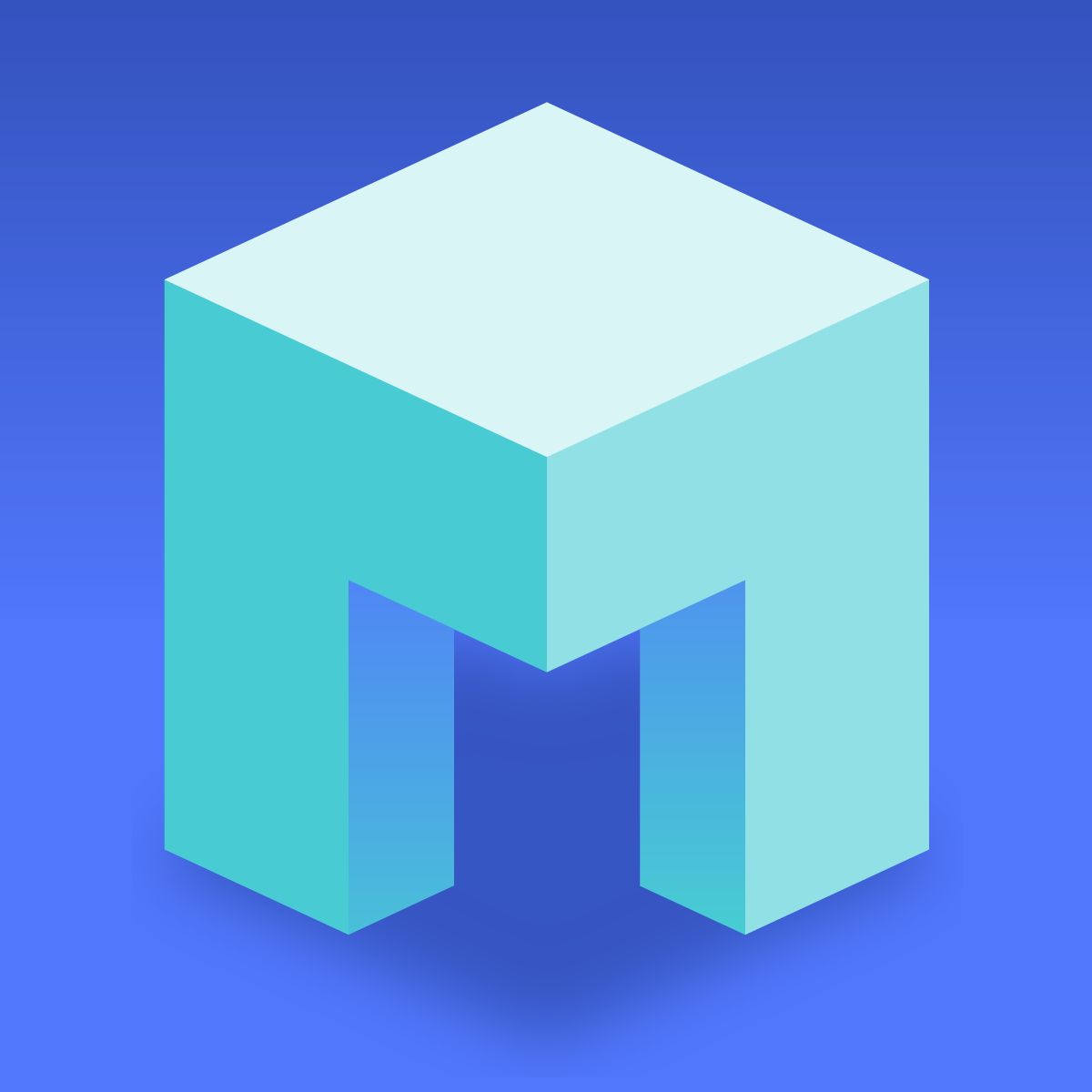 About Mesa
Get more work done with MESA, the Shopify automation platform designed to drive your business.
From auto-tagging orders and fulfillment automation to SMS/email automation, customer tagging, and fraud auto-tagging, MESA can help unify your applications.
MESA and Fera
With the power of automation, you can use Fera and MESA together to create flows when a
Review is created
Review is approved
Photos or videos are approved
...and much more!
Get started with ready-made templates to start automating out the gate. MESA will even help build your automations!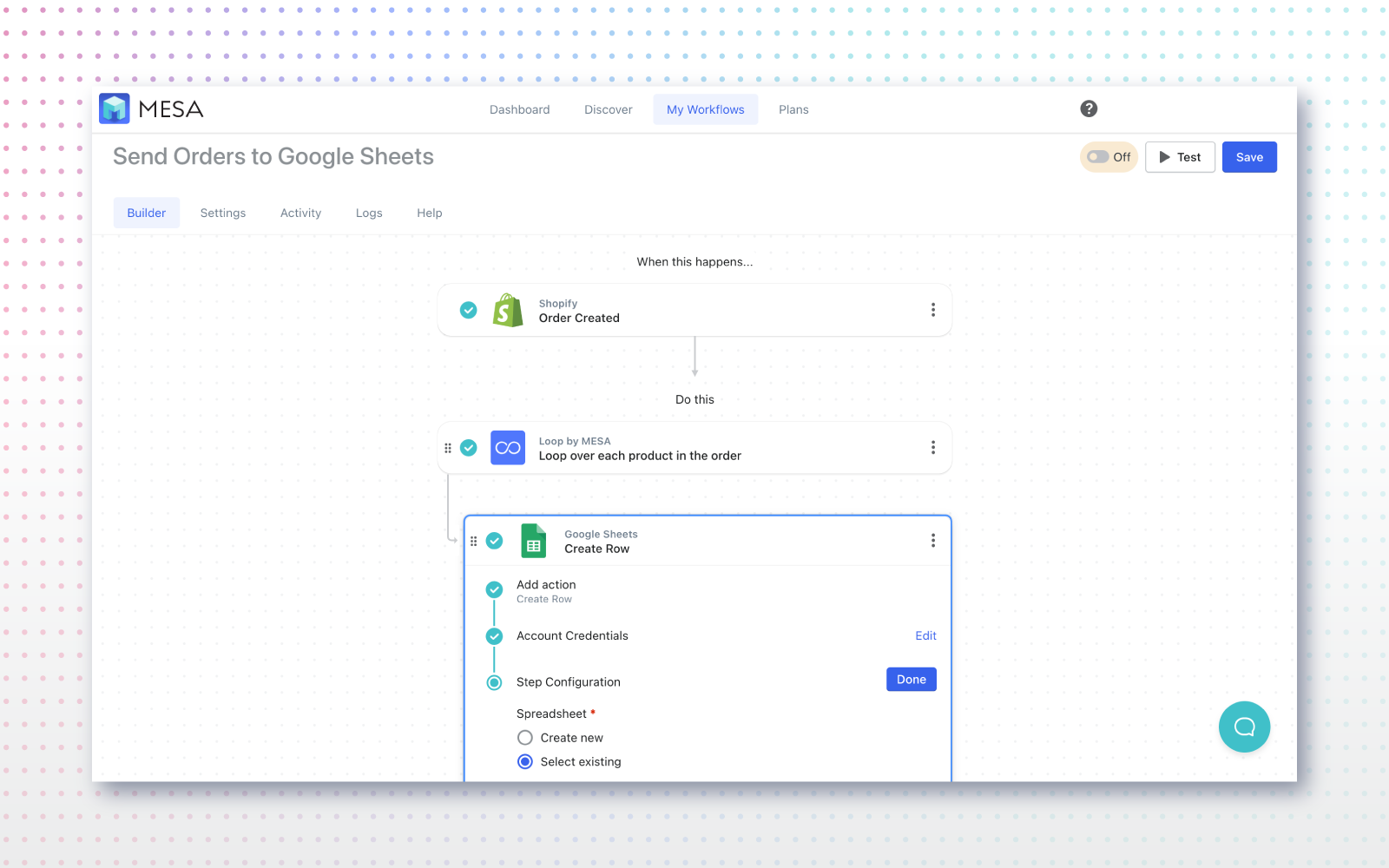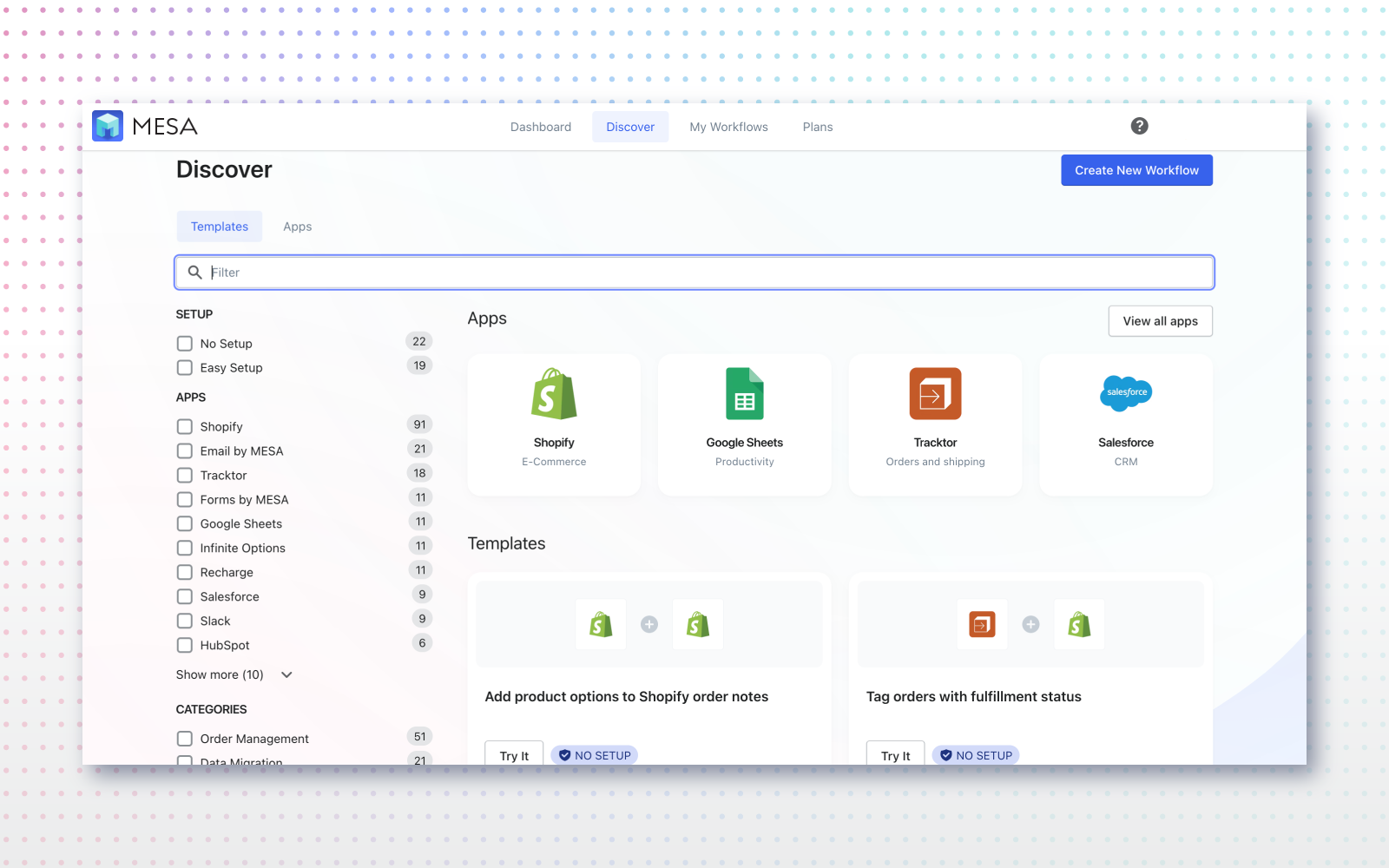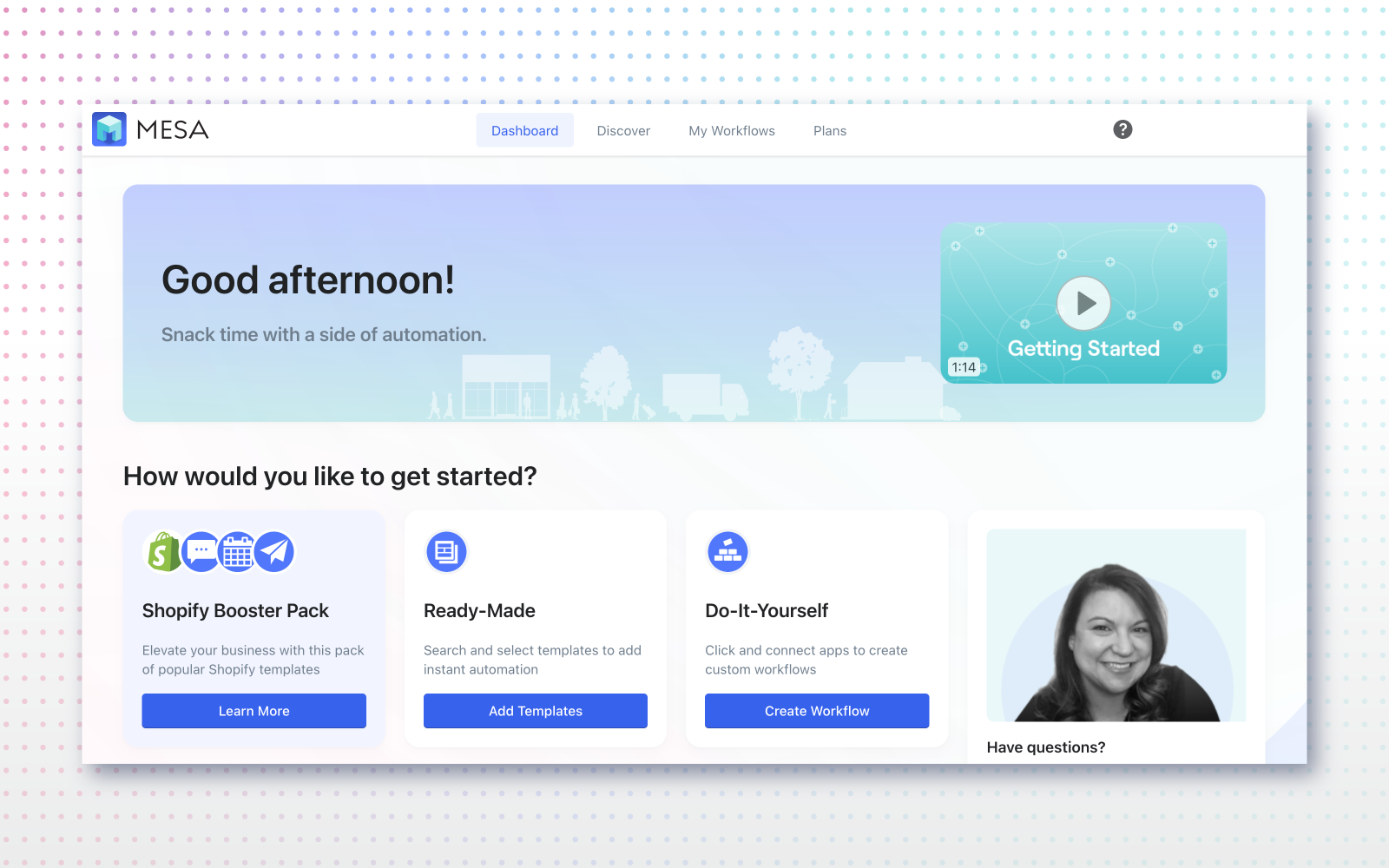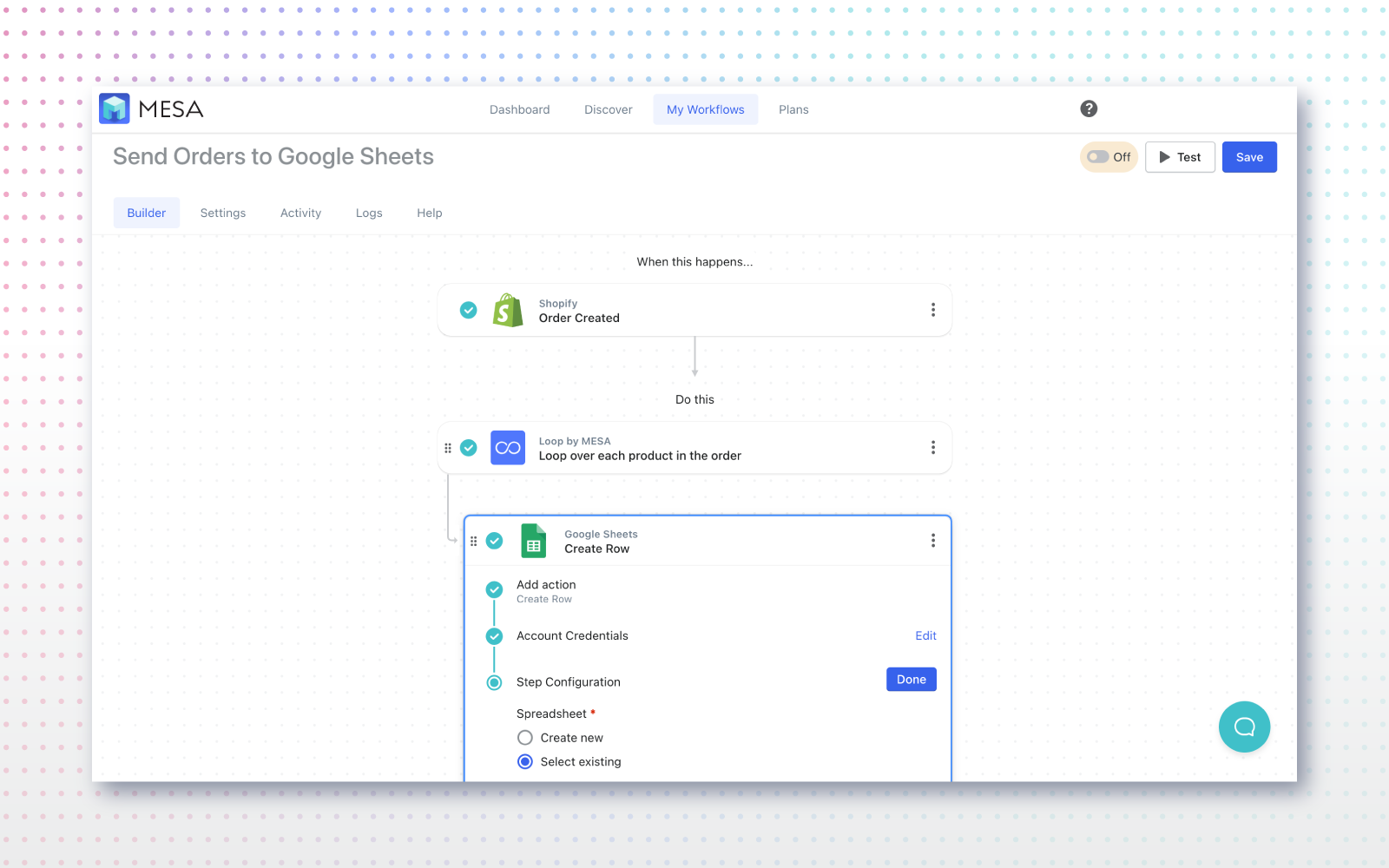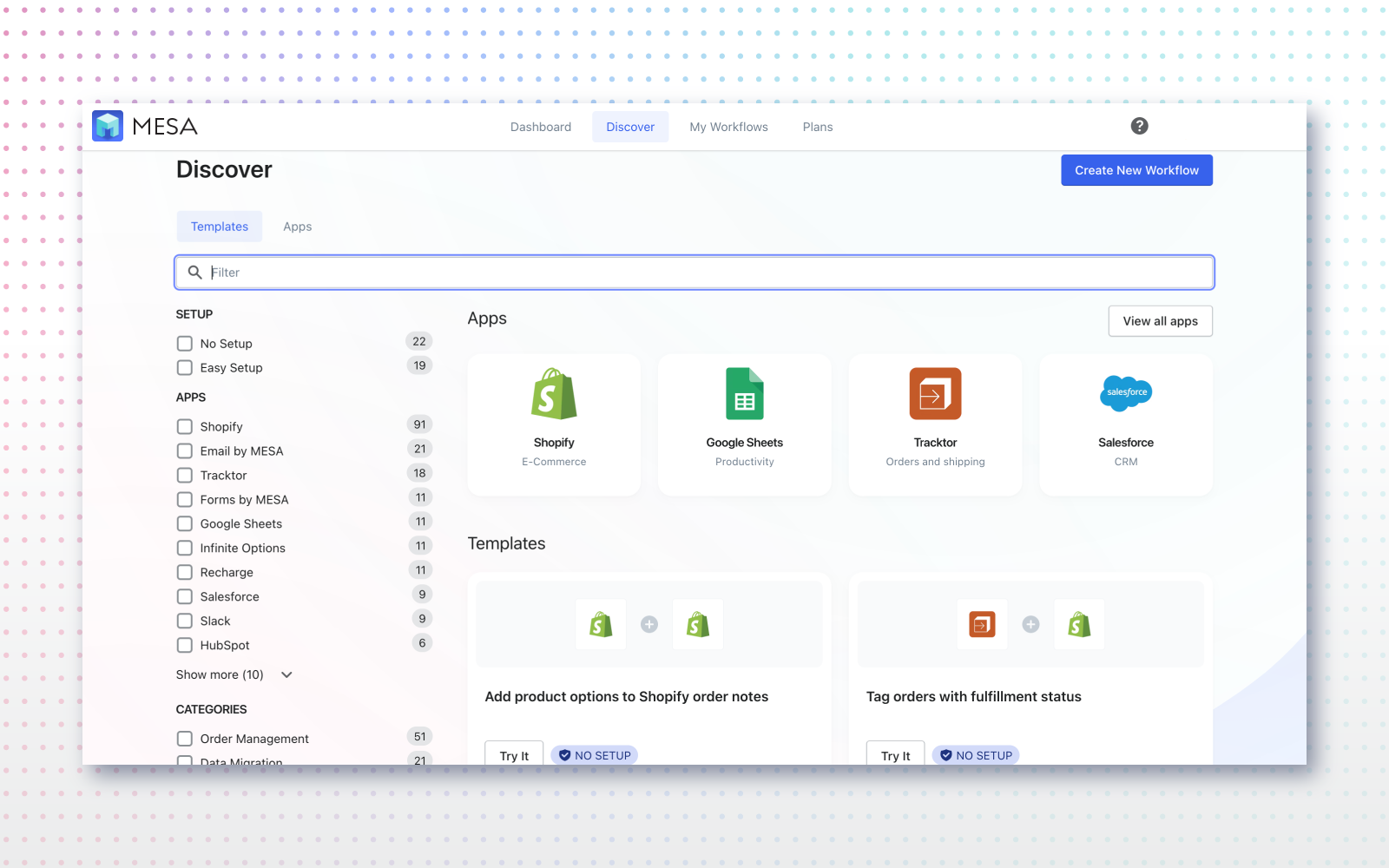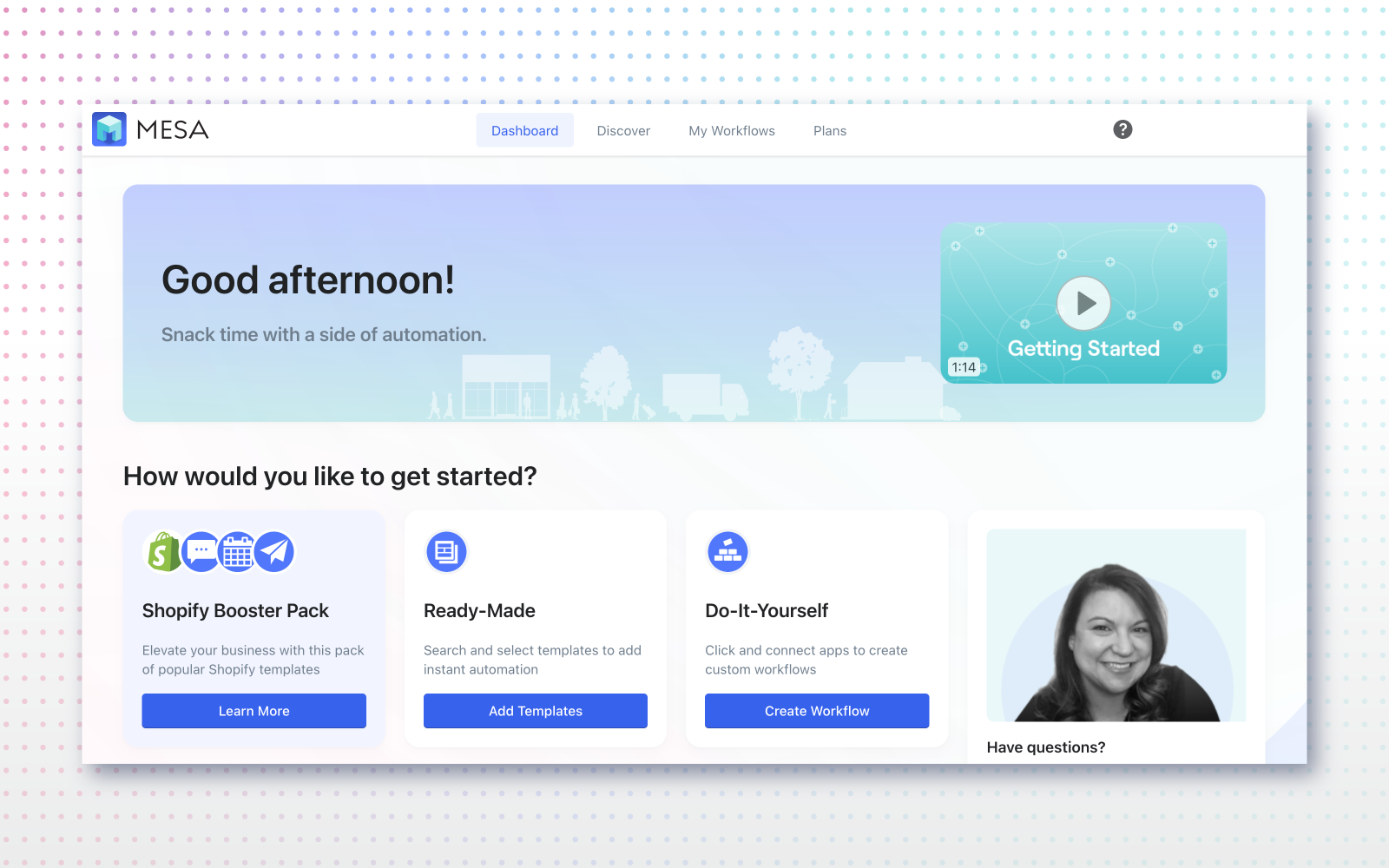 Partner Info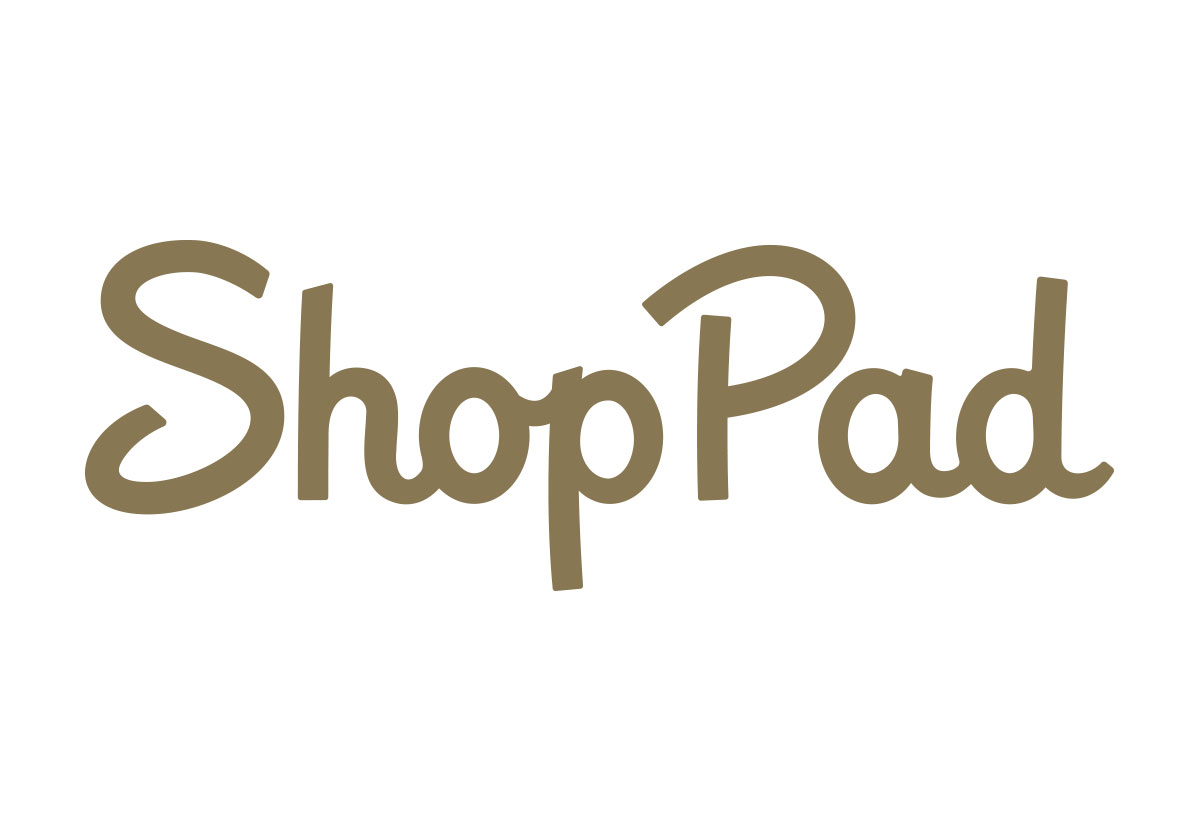 We help eCommerce businesses grow.
Category
Supported Site Platforms
Can't find the application you are looking for?
Hire an agency partner to build it for you, build it yourself, or contact us and request we build it for you!
Interested in Partnering With Fera?
Integrate with Fera to improve your app's functionality and provide customers with a seamless experience.