Too Lazy To Read The Post? Watch The Short (1 Minute) Version
The Long Social Proof Video (13 Minutes)
You are looking for ways to boost your online sales, and you have heard that social proof is the way to go. You want to know where to start and how to use social proof on your Shopify or BigCommerce store to build brand trust and boost conversions, but first…
What is Social Proof?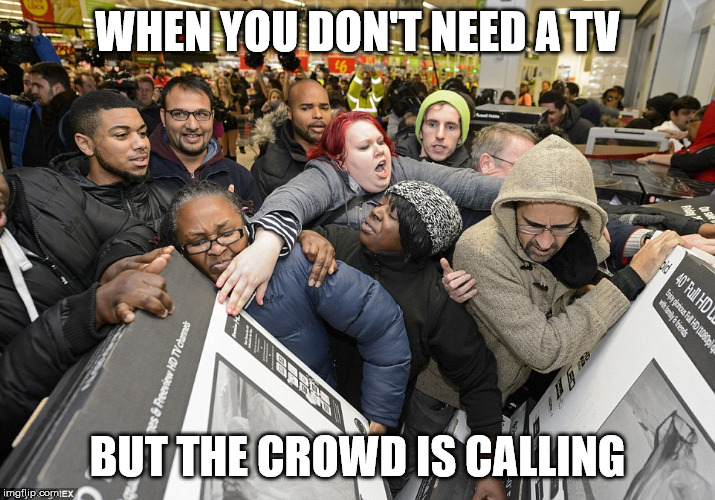 Social Proof is the concept that people will change their behaviour based on the actions of an influential person or society at large. They do this to copy the 'right' behaviour in any given situation.
"When a person is in a situation where they are unsure of the correct way to behave, they will often look to others for clues concerning the correct behaviour.'
"People conform because they 'believe that others' interpretation of an ambiguous situation is more accurate' than theirs." Even if that means that they will skip Thanksgiving dinner to get a TV they don't need.
That's all well and good as an academic definition, but what does social proof mean when it comes to you? A merchant that is trying to increase their sales on their Shopify or BigCommerce store? Well, it means that you can use this phenomenon to boost your ecommerce sales.
Keep reading this post because it is the definitive guide on what you need to do to utilize social proof online.
This post will cover:
Social Proof in Ecommerce
When it comes to eCommerce, social proof is essential to increasing sales and conversions. As a Shopify store owner, you want to recreate the social influence that people get in a physical store. When people are on the fence about purchasing a product, social proof is one way to get them to buy.
For example, have you ever gone to a new restaurant and struggled with what to order? I have, and I usually look around to see what other guests have ordered to see if it looks good.
Here is another example, have you ever heard your friends rave about a new fitness class they attended or go on-and-on about how comfortable a pair of shoes they purchased are?
Did you ever consider trying that class or checking out that brand? I know I have!
The same concepts apply to e-commerce. People like to see that other people have purchased an item they are considering. People gravitate toward products and services that have great reviews.
If you have several positive reviews about your products on your eCommerce store, chances are your visitors will want to copy others' choices when they are hesitating.
When store visitors know that someone else has had a positive experience with your brand, they are more likely to give your product a chance.
Social Proof Examples
Now you know why social proof is so essential for your eCommerce store, but what are some examples of social proof that work in eCommerce?
Here are a few examples of social proof that you can use on your eCommerce website today.
Testimonials
Expert Endorsements
"As Seen On" Badges (Earned Media)
Reviews
InLine Social Proof
Social Media
User-Generated Content
Testimonials
People trust people who are like them, and that is why testimonials work. There is a lot of faith out into the recommendations of others, and that is why testimonials are the perfect piece of social proof.
What is interesting about testimonials is that the majority of your visitors (84% to be exact) trust online testimonials and recommendations as much as a recommendation from a friend.
The great thing about testimonials on your online store is that most of your visitors will trust a recommendation even when the person giving the testimonial is a stranger.
Adding Great Testimonials
A way to make a testimonial stronger is to add personal details about the person giving it. Adding elements to the recommendation, like photo and location, can help your visitor make a connection with the person.
Having a featured section for your testimonials on your product page or home page is a great way to help your visitors realize that the people buying your product are living, breathing human beings, instead of text on a screen.
Expert Endorsement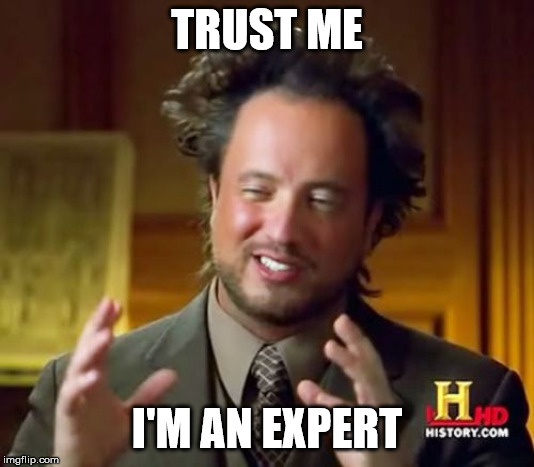 Expert endorsements work a little like asking the pharmacist what they recommend for a stomachache. We assume that the pharmacist is an expert in their field and will follow their recommendation even if we thought we found the right answer on Web MD minutes before.
An expert's opinion holds significant weight in our decisions, and the decisions of other's and that is why it is vital to use them in eCommerce.
Depending on your product, you may want to get an expert endorsement as social proof. They best person to get an expert endorsement from is an industry leader or well respected academic.
For example, if you are selling supplements, you may want to get a leader in the fitness space to endorse your product. Alternatively, if you are selling building blocks for children, you may ask for an expert endorsement from a child phycologist or teacher with many years of experience.
Don't be afraid to ask for an endorsement after sending them a sample. You can get an endorsement in many forms including
Video testimonials
Photo Testimonials
Blog Posts
Any Social Content
Displaying expert endorsements legitimizes your product and will help your website visitors create a positive view of your brand.
"As Seen On" Badges a.k.a Earned Media
Ever gone to a website and they have a section at the bottom saying As Seen on 'Forbes,' 'Vogue,' 'ABC,' or any other large media publication?
When you look at those badges, do you think "Wow, that is cool! If those publications had them in their magazine, they must be legit"?  I know I have, and other people have too!
That is why earned media is such an important social proof tool. The fact of the matter is that the brand trust of a major publication will rub off onto your brand. People say traditional media is dead, but it is still an essential part of our social fabric. Being in a traditional media publication or being on TV will help legitimize your product and brand.
If you have any earned media, adding it to your online store is a great way to show your visitors that your brand is worth considering.
Reviews
Reviews are the mecca of social proof. Reviews are essential for helping visitors make the decision about buying your product or not. Review Tracker reported that about two out of three online shoppers consider online reviews to be important to decision making.
Think about it, the last time you went to buy a product online, or even a service, you probably checked reviews online right? If you are doing it, so are your customers!
Reviews are important for social proof because, according to BigCommerce, a few things happen when you have reviews on your online store:
When a visitor interacts with your reviews, they are 58% more likely to convert
The reviews on your eCommerce store will create 62% more revenue per site visitor
Visitors what read reviews purchase 3% more per average order value
If you are still not convinced that reviews are the best form of social proof, here are some other fun review facts:
Less than four out of 100 online shoppers don't look at reviews
Four out of five shoppers reverse their purchase decision based on negative reviews
The average online shopper will look at between 5 and 10 reviews to plan
Reviews are most important for high-ticket items
Using reviews on your eCommerce store is the easiest and best way to boost online sales, but how do you get reviews? Jump to the end of this article to see how.
In-Line Social Proof
There are a few forms of inline social proof
Quantity Left Tags
# of People Watching Alerts
'Popular' or 'Recommended' Tags
Quantity Left Tags
When you shop on Amazon, eBay or Etsy, you may see a little notification on the product page indicating that there are only a certain number of products left. That is called Inline social proof. This is a great form of social proof because it shows your online visitors that the product is so popular with others that is it almost sold out!
Number of People Watching Alerts
Another form of inline proof is when you show how many people are 'watching' your product. Using this type of social proof is especially helpful when used with 'quantity left' social proof content.
Think about it, if 35 people are watching three pairs of sneakers, you are more likely to snag them right away. This type of social proof is commonly referred to as fear of missing out or FOMO.
When you use this type of social proof online, people are likely to fear that they will lose out on a great product to someone else.
Recommended Products
One of the best inline social proof alerts is recommended products. It is much better to show online visitors what past customers recommend. Doing this helps with sales because it shows visitors that other people just like them are using this product and loving it.
It makes the product and your brand more trustworthy and can help boost your sales!
In line, social proof is perfect for your eCommerce store because the people who visit will be inspired to take action and buy your product if they see that other people have done so many times before. It helps people overcome the barrier of the unknown, and that is what you want when you are selling online!
Social Media
When you think of social media, you probably think of the biggest platforms like Facebook, Instagram, Pinterest, and Twitter. If you are giving people the ability to create and account using Facebook or any other social platform, you want to use that to your advantage when it comes to showcasing social proof.
Using customer data from a social media platform like Facebook is a great way to show online visitors that their friends also like your product. Utilizing a social plugin option to display who likes your page and what products they like is a sure-fire way to help a visitor make a purchase.
It works like this, when your store visitor is hesitating on a purchase, they are more likely to imitate other's past behaviour, and they are more likely to imitate their friend's behaviours.
Again, think of yourself and how you make buying decisions. You are more likely to buy a Hyundai because your mom has driven a Hyundai for 20 years. The brands your friends and family use and trust are automatically more credible to you.
This works on your eCommerce store as well.  Nothing is more persuasive than your visitor seeing that three of their Facebook friend's likes your product. This gives your product instant desirability and credibility, which will influence your conversion rate.
User-Generated Content and Video Content
User-generated content like video unboxings or quick 30 second demos, are amazing social proof and will boost your conversions by big numbers. Think of it, how much more likely are you to purchase when you see a product in action? How popular are 'as seen on TV' products because they spend an hour demoing the product?
For your store visitor, seeing a product in action by another person is believing that is works. Search Engine land revealed that people who watched a video of a product were 73% more likely to make the purchase. The study also revealed that 96% of people found such videos helpful in making a product purchase.
They say that a photo is worth a thousand words, so a video must be worth 1 million.
How often have you looked to a video to see how a product you want to purchase works or looks in real life? Probably quite a few times. You can use this to your advantage for your online store when you solicit user-generated content.
Having user-generated video content helps to create social proof. If you aren't sure how to garner UGC and video content, head to the bottom of this article to learn how.
Where and When to Use Social Proof Online
Now that you are aware of all the types of social proof, you want to know when to use social proof online with eCommerce. The answer to that question is immediately and everywhere!
Of course, you don't want to be annoying with your social proof, but you want to help your visitors make the right decision for them. You want to strategically place social proof on your Shopify or BigCommerce store to sway customers to check out and help them feel great about their purchase decision.
Testimonials and 'As Seen On' Content on Home Page
You want to make sure that you use Testimonials and 'As Seen On' content on your homepage. This lends instant credibility to your brand.
Recommended Products on Collection Page
When a website visitor goes to your collection page, you want to help them decide about which product to consider first.
You should help them out by recommending your best seller. You can do this by adding a "popular product" ribbon or an "our customers love" section. This helps you guide your visitors to the best product you have available.
Reviews on Product Page
Once your customers get to a product page, they are already deep into the consideration stage.
You want to help take away the fear of the unknown by adding customer reviews specific to the product on the page. Make sure that you include the most helpful reviews on the product page where possible.
People Watching on Product Page
You want to make sure that you are showing how many other people are looking at your product where possible.
With an app like Fera Social Proof, you can show how many people are watching your product to help showcase social proof and urgency on your product page.
Amount of Product Left on Individual Product Pages
When used in tandem with the people watching social proof content, displaying the amount of product left on your product pages will help to boost your conversion rates.
Recommended Products & UpSells at Checkout
Once your customers are at checkout, you want to try and increase your Average Order Value by recommending additional products that other people like them bought.
The whole "People Who Bought This, Also Bought This" or "Recommended Product" suggestion in the cart can help to sway people to buy more products that naturally go together.
When you display this type of social proof on your page, you are encouraging your customers to make additional purchases without creating friction in the purchase process.
Does Social Proof Work?
In a nutshell, yes.
There is no shortage of evidence and studies that social proof works!
Here are the top stats about social proof:
88% Of consumers trust online reviews as much as personal recommendations
Eighty-five percent of consumers are satisfied once they have read up to 10 online reviews for a local business.
Displaying Reviews Can Increase Conversion by 270%
The presence of negative reviews brings authenticity to a site's review content
Reviews have a greater impact on purchase likelihood for higher-priced items than cheaper ones.

When reviews were displayed for a lower-priced product, the conversion rate increased 190%
When reviews were displayed for a higher-priced product, the conversion rate increased by 380%.
Social proof works, and you must be using it in your online store wherever possible. We know that social proof is effective, but WHY is it effective.
Why Social Proof is Effective
Using social proof humanizes your brand. When you use it in eCommerce, you can show your customers that real people like your product and trust your brand.
Seeing human faces creates emotional responses with your online visitors. When you have a testimonial from a customer and add their face to the testimonial, your visitors connect with that person and therefore connect with you.
Social proof is also effective because it counters objections right on the webpage without you having to explain why your customers will love your product. Why? Because other people are proclaiming that they love it for you!
When you place social proof near a strong call to action, you help to overcome any friction, your visitor may feel in the buying process.
Remember, buying physical products online is always a gamble for people because they can't interact with the brand and the people behind them in real life.
Social proof helps to simulate the in-store buying experience because reading reviews and seeing photos of someone else who has already experienced the product helps to ease the 'fear of the unknown.'

How to Get Social Proof
You know that you need social proof, but you don't know how to get it. You can just be starting your online store, or a business with a million dollars in sales a year with no clear strategy on how to utilize social proof.
How to Get Reviews for Your Online Store
You can encourage reviews by e-mailing or texting customers after purchase and asking them to create a review in exchange for a discount. You can also have a physical print out in your package asking them to send you a photo of them and their product to get a free product in the mail.
A great example of that is Essential Oils Lab. In their packaging, they ask their customers to take a photo of them with their essential oils in exchange for a free product. This is amazing for user-generated content AND photo testimonials.
How to Get User-Generated Video
There is no shortage of 'unboxing' videos online, and there is no reason that you can't get your customers to send you an unboxing video.
The best way to get user-generated videos is to incentivize your customers to shoot a video and upload it to YouTube or send it to you. Remember, videos add content to the online shopping experience and heavily influences purchases and conversions.
Make sure your packaging asks for a video review. The best time to get an unboxing review is when the person is with your package
In your packaging, give your customer step by step instructions on how to upload the video or where to send it. Include things like, what to say, how long it should be and the e-mail or URL to use
Offer them a free product or massive discount in exchange for the video.
Remember, you must compensate your customers for the time they are using to create a video. Don't worry about the nominal cost up-front; you will gain exponential sales by having a user-generated video in the long run.
Now you have all the tools you need to add social proof to your website to boost sales and make the online experience that much better for your visitors.
If you need an easy solution for adding social proof to your Shopify store or BigCommerce store, you can download a 30-day free trial of Fera Social Proof for Shopify!